Dongguan City lituo Detecting Instrument Co., Ltd.located in Dongguan City, Guangdong Province has the country's capital of Chang'an mold town corners Management District, covers an area of 8000 square meters, construction area of 5,000 square meters, is a professional engaged in various types physical properties of materials and finished products, mechanical and environmental testing instruments R & D, production, sales and maintenance of one-stop integrated service-oriented enterprises.

Products include: tensile testing machine, tensile strength testing machine, universal testing machine, carton compression testing machine, drop test machine, roll mattress tester, Sofa durability test machine, Ipomoea hydrostatic test machine, cell phone touch screen hydrostatic test machine, constant temperature and humidity me, hot and cold impact test machine. Products for: shoe leather, rubber tires, plastic electronics, paper printing, packaging, transportation, toys, bags, wire and cable, electrical equipment, building materials, furniture, office furniture, mattresses, sofas, textiles, sports equipment and other raw materials and finished products and other related industries, and other products, and is widely used in scientific research, military, national quality inspection agencies, universities and other units.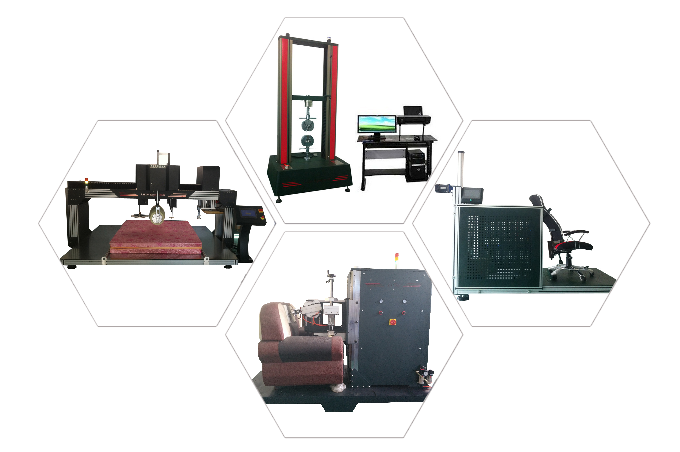 Companies adhere to
"Garden, Thanksgiving, innovation, hard work"
Oriented corporate culture, adhere to the
"Integrity and pragmatic and win-win" business philosophy as a criterion, in every one of my colleagues Lee Billiton's efforts to win the praise and appreciation.
Companies with

Customer-centric, technology innovation, quality at the core of the service concept and serious and pragmatic work of the spirit

It has been to international standards of quality to compete with the world's advanced industry, innovation capacity and speed products at the forefront of the industry.
Lituo Testing equipment for its accuracy and excellent software features and the country has become a home business and national quality inspection agencies, institutions of higher education quality suppliers. Product innovation is our interest Tinto's continuous pursuit of customer satisfaction is our benefit Tinto's goal, Lee Billiton will uphold scientific and technological innovation, with a grateful heart to serve every customer, in continuous exploration on the road with your support of our customers together to create belong to our common glory.